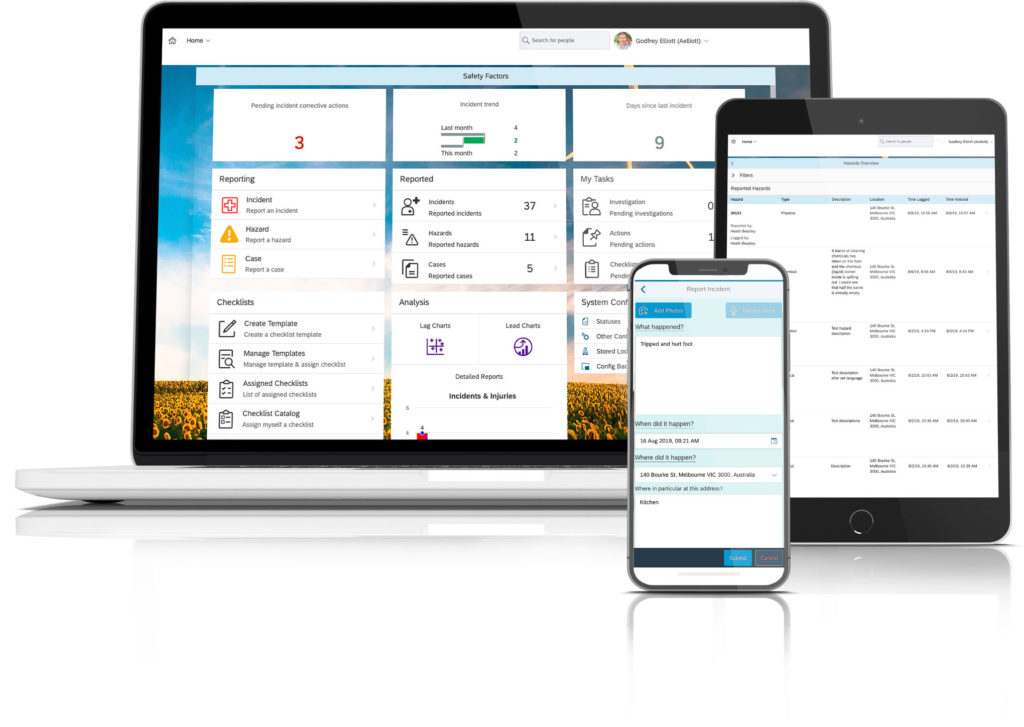 Safety management is an increasingly essential element in corporate strategy. The better a company can track the safety of its operations across multiple dimensions, the safer and more productive it will be.
Currently, most companies manage safety compliance and performance in a fragmented manner, using different systems for specific situations.
SafetyFactors EH&S for SAP® SuccessFactors® is a health and safety app and cloud portal that integrates the process into a single platform, providing directors, managers and their teams with an accurate assessment of the current safety performance within their organization.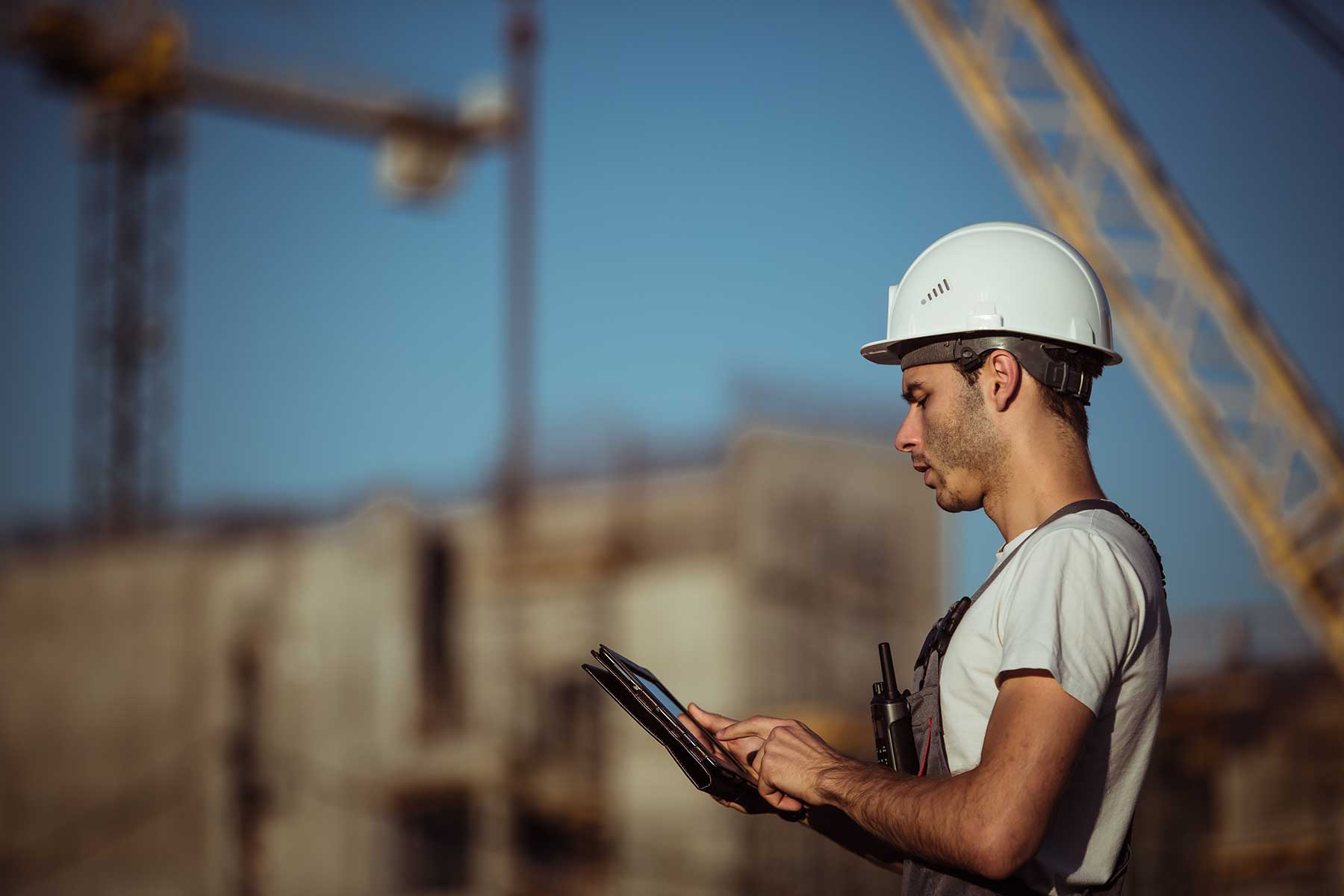 Through a range of tracking tools, safety alerts and incident reporting, SafetyFactors enables the organization to achieve higher safety standards.
Real-Time Incident Reporting
The reporting of incidents is often fragmented or intermittently carried out in most organizations.
Organizations who are wanting to analyze where they face threats to safety or where they can take corrective action, need a global system which integrates all their people in real-time and makes it easy to report incidents.
The SafetyFactors health and safety app is a tool which allows every individual in the organisation with a cloud-enabled device to immediately register an EH&S event and create a report.
Health and safety management software also makes incident reporting more flexible. SuccessFactors health and safety app allows users to set up custom reporting structures, enabling an organization to parse new EH&S-related information as it is recorded efficiently.
Real-Time Hazard Management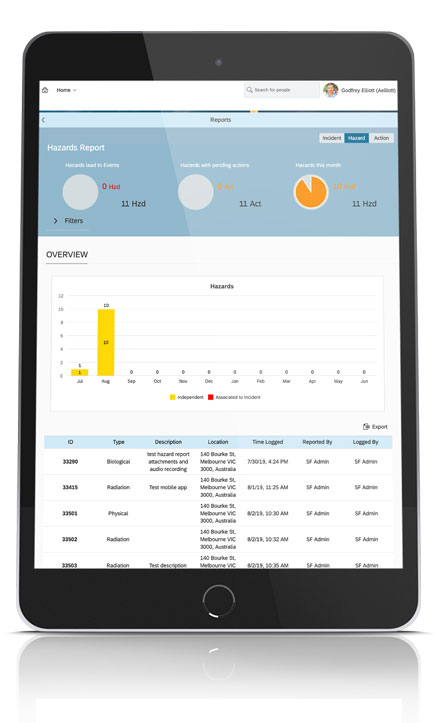 During the course of regular business operations, team members are likely to face hazards in doing their job. Without a comprehensive tool in place for reporting these hazards, teams cannot create reports and management cannot react.
With our EHS management software, you can enable your people to communicate potential dangers as and when they observe them, allowing organizational health and safety managers to learn of possible problems quickly and can immediately begin the process of managing those risks so that they do not harm colleagues, customers or other key stakeholders.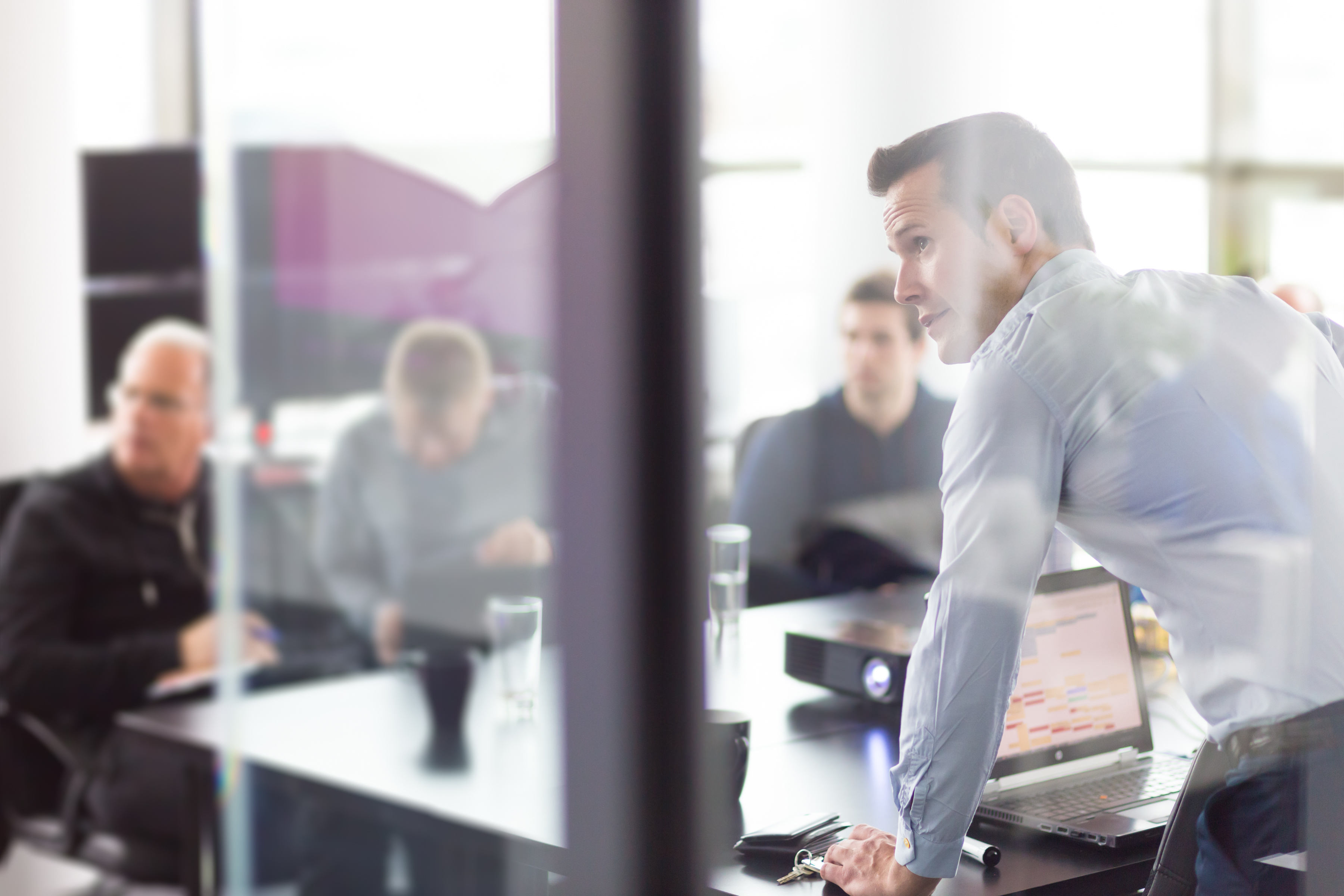 SafetyFactors provides directors and high-level management with legal and governance reporting while providing middle-managers with the tools that they need to drill down into the data, find patterns, and solve problems.
Ongoing EH&S management and analysis
The real-time analysis feature enables organizations to track a variety of metrics associated with their current health and safety performance, all from a simple and intuitive dashboard.
SafetyFactors enables enterprises to analyze their health and safety performance and track whether they comply with regulations or not.
The ongoing case management dashboard makes reporting incidents across teams easy. The tools allow operatives to forward all aspects of a case to their HR or management team. Staff can report an incident or hazard for management to classify or rate according to severity.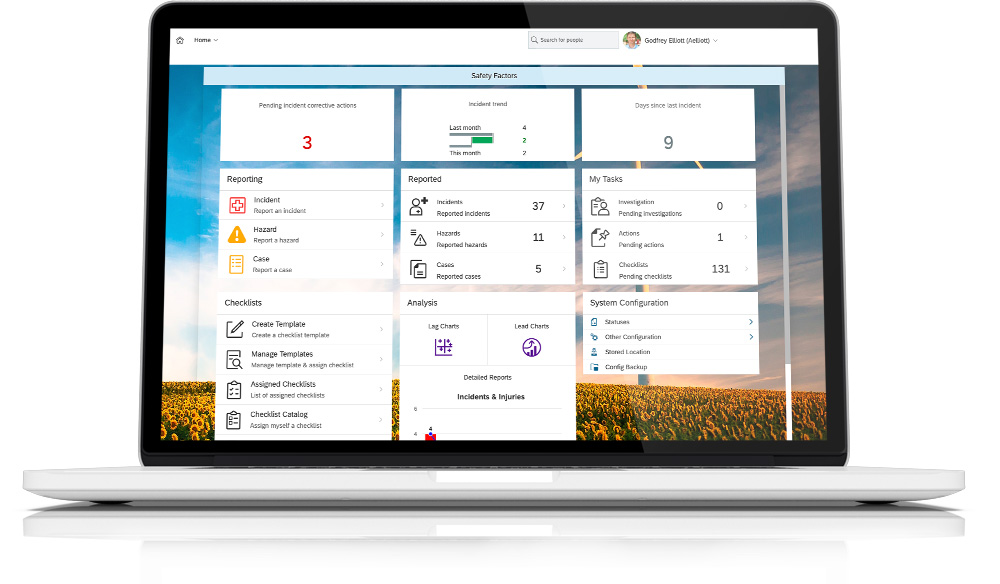 ---
SafetyFactors is a SuccessFactors extension that is configurable to the organization's requirements for crucial incident and case management processes.

---
Contact
After a reliable EHS software that your organization can use to integrate its health and safety management, then you could benefit substantially from SafetyFactors – EH&S for SAP® SuccessFactors® solutions.
Request an online demonstration and pricing details by contacting Discovery Consulting on +61 1300 664 903. Or via form below.